What is Fintech?
Fintech is the new innovative technology that has changed the whole facet of the Banking and Finance sector. Emerging technologies such as AR/VR, Blockchain, QR Code, Cryptocurrency, etc. empower new initiatives offering customers to easily and speedily perform highly secured transactions 24/7, send and receive digital currency, payment online and monitor their facet balance.
Payment Gateway
App for Finance Company
Banking Wallet
Corporate Banking App
POS Solutions
Crypto Wallet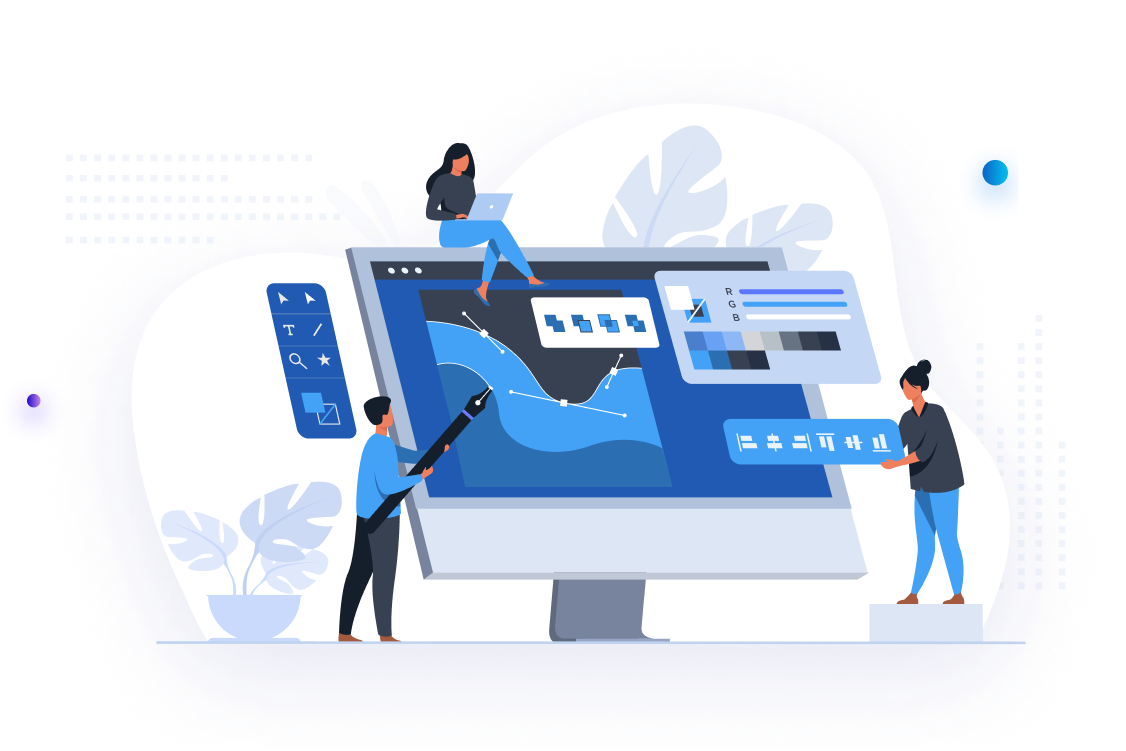 Let's Discuss Your Project
Get free consultation and let us know your project idea to turn it into an amazing digital product!
Banking App
We are here to extend a helping hand to the ever-evolving corporate world, offering a seamless and futuristic banking app for the corporate sector with tempting features and eye-catching UI.
Easy Managing Accounts
View Transaction History
Bill Reminders
Check account balances
Statement & Documents
Transfer Funds
Products & Services
Send & Receive Money
Fixed Deposits & Interests
Secure Login


Finance App
The expertise and acumen in financial industry help us to create more than handy financial apps for firms instigating better fiscal planning and management.
Stock Market Report
Invoice Management
Online Stock Market
Reports and Analytics
Financial Planning
Market dashboard
Products & Services
News
Products and Services
Advanced Customize Setting
Payment Gateway
With an avant-garde payment gateway integration services and unparalleled security feature let users conduct transactions freely and get your e-commerce business into the top gear.
Multiple Payment Options
Easy & Convenient to Use
Encryption Standards
Multi Currency Processing
Built-in Analytics
Choice of Language Selection
Speed
Fraud Detection or Management System
Invoice Capabilities
Cost or fee of conducting transaction


Wallet App
Our experts at the digital Fintech studio delve deep technologically to develop banking wallet apps that are user-friendly with all-in-one banking solutions.
Create a Virtual Card
QR Code Scan
Send and Receive Money
Real-time Balance Check
Pay your Bills Easily
Transfer Money into Bank Account
Products & Services
Discount Offers, Promos and Loyalty Programs
Tokenization
WHY CHOOSE US
Why Choose Newwave Solutions for Fintech App Development?
Being a well-known Fintech solution provider and one of the leading fintech companies in Vietnam, Newwave Solutions is recognized for serving modern business needs and delivering the best-in-class solutions at a competitive cost across the globe. Here's why we can be the best choice when it comes to building Fintech web and apps:
Customer Satisfaction

We work on the latest frameworks and technologies to deliver you user-friendly, scalable, secure, and new business solutions as per your need.

Agile Procedure

We work on the Agile methodology and conduct frequent scrum events for optimizing the practices and methods and delivering the finest results.

Dedicated Teams

We have a dedicated team of web app developers who are well versed in delivering high-end business solutions on several frameworks and technologies.

Integrity & Transparency

We respect your ideas and vision, provide you every small project detail regularly, and consider your worthy advice when and as needed.

Flexible Engagement Models

Instead of working on unwanted rigid and strict parameters, we offer flexibility to our clients to select from different engagement and hiring models.

Competitive Pricing

We offer an ideal combination of cost-effective rates with amazing quality to make sure the lowest pricing in our segment.
Get in touch
Looking For
The Best
IT Business Solutions?
OUR OFFICE
Newwave Solutions operates in multiple offices and development centers across the globe. Reach out to us for software development services in your region.